Becoming American: four tips to help on the journey
Most Americans are descended from immigrants. Here's how to ease the way for the newest generation
There are more than 257.7 million people worldwide who are living, studying or working outside their country of birth. Forty-five million of them are in the US. Beyond those statistics are the individuals. Today's international immigrants are more diverse than ever, from refugees fleeing war and natural disaster to well-educated professionals, manual laborers to billionaire investors.
No matter their background, all immigrants face daily challenges when they settle in a new place. I grew up in China and have been an immigrant three times over the past 29 years – to the US as a visiting scholar and to Canada and India on a Fulbright scholarship studying international migration. I still vividly remember my own experiences trying first to survive and later thrive in a new country.
I never really had formal training in spoken English, but as a master's student and later an assistant professor at a university in Beijing, I had experience accompanying visiting scholars – so my command of the language was pretty good. When I arrived in the US 30 years ago, I had $40 in my pocket, a pretty usual amount for scholars arriving from China at the time. I landed in Lincoln, Nebraska, which was very different from the bustle of Beijing. Eager to fit in at my first American dinner party, I spent 15 minutes trying to make Shirley Temple references (her name translated in Chinese sounds entirely different, which complicated matters significantly). But I had contacts that helped me and a built-in community as a visiting scholar. Not every newcomer has those advantages.
Being a US university professor for the past 20 years, I am now on the opposite side and often observe new international students' struggles to get used to the American educational system and daily life. Their test scores may be good, but some of them can still be intimidated by the pressures of keeping up in classes taught in a language other than their native tongues. They didn't previously have the need to think in English to buy a dinner or rent an apartment. They were used to thinking in their native languages, so now even the simplest of tasks can seem daunting.
The same can apply to someone who has a bright, shiny new job in an American office. Or entrepreneurs starting their own businesses. Or even those who aren't surmounting a language barrier, but simply a cultural one. Now think about others who are less educated and have limited English proficiency. Many have come to the US without any family members or relatives to assist them.
Let's take a look at four challenges that these diverse newcomers face and how individuals and businesses can help.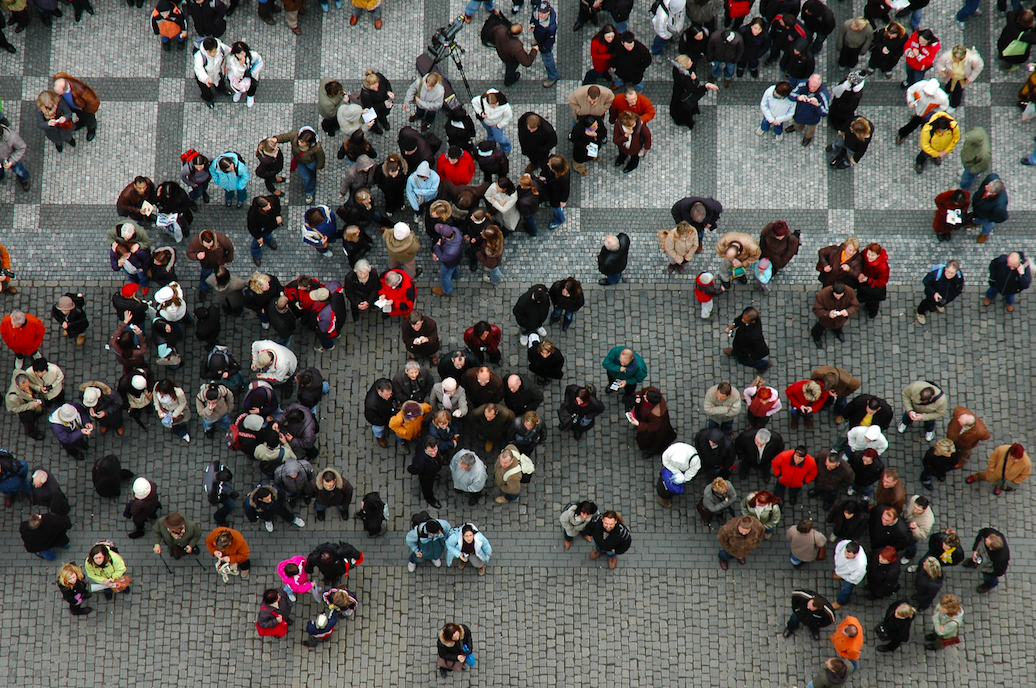 Challenge 1: finding a place to live
Everyone has the basic human need of a place to sleep safely every night. Housing may be tight in some markets, and not all accommodations fit everyone's needs. There might be limited access to public transportation. Or there might be racial sensitivities in some towns that newcomers aren't used to navigating. And going online to find housing may not be the best possible solution.
It seems counterintuitive, but sometimes those with higher resources and steady work can have the most trouble finding the right living situation. They often move alone, while less skilled laborers may have a network of family or people from their hometown to help them when they arrive. Before I arrived in Canada, I tried for two months to find a steady place on my own because I didn't want to bother any of my colleagues. When I finally reached out, my co-worker helped me find an apartment in half an hour.
You can help by steering newcomers you meet to local organizations that can assist in this initial, crucial step of settlement by providing trusted information or serving as agents.
Challenge 2: finding a job
For those who haven't found a job before coming to the US, finding decent work to support themselves, and often their families, is another fundamental need for immigrants. And newcomers who aim to start their own businesses will need help navigating through the complex system. Established local businesses, non-governmental organizations (NGOs) and even everyday residents can be great resources to provide employment and business startup information.
Challenge 3: finding a financial institution
New immigrants need to deposit money, apply for credit cards and get loans – processes many of us take for granted. However, newcomers don't have a credit history in the new country, so even setting up an account can be tough. People who are well off can potentially use their home country assets as collateral, but those without substantial means can have a much tougher time.
Be proactive in providing new immigrants personal suggestions and references that point them to reputable institutions. Also point them to international banks that have built-in resources like the capability to set up accounts in their home countries. Many branch tellers or managers also speak languages other than English and can help ease the way.
Challenge 4: getting to know the neighborhood
Just like any newcomer to a neighborhood, immigrants need to locate the best local grocery stores (especially ones that may carry items that they are accustomed to in their home countries), pharmacies, doctors and schools. This matters in particular when immigrants don't settle in a traditional inner city ethnic enclave, or "ethnoburb" – a term I coined to describe suburbs with high concentrations of ethnic businesses and institutions.
Immigrants also need to try to slowly but steadily develop a circle of friends or acquaintances to establish someone locally they can call for help or in case of an emergency. Life is unpredictable. Networks are important even for skilled immigrants like me. Be willing to be part of a newcomers network and open your circle to expand theirs. Not all communication has to be language-based when there is language barrier – a little smile and a nice gesture can go a long way.
In the end, it's important to help each other, learn from one another and be good neighbors. We need to actively help in the settlement of newcomers, make them feel welcome and give them the best chance to succeed over the long term.