Set up your card in a few easy steps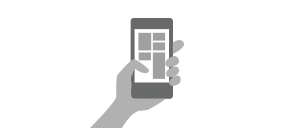 Step 1
On your LG device, open the LG Pay app.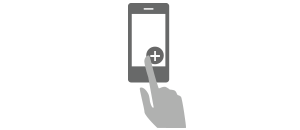 Step 2
Add your personal details – name, address, phone number.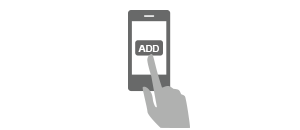 Step 3
Create a 6-digit password. You can also add a fingerprint.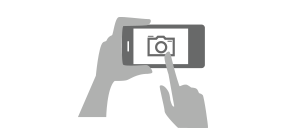 Step 4
Add your HSBC Card to your digital wallet by scanning or adding it manually.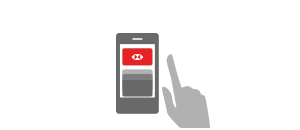 Step 5
Agree to the Terms and Conditions and you're ready to simply swipe up on your phone to make contactless payments at both NFC readers and magstripe payment terminals.
Shop securely and privately
Your HSBC Card information is not stored in the LG Pay app except for the last 4 digits of the card. Only encrypted, tokenized data is stored in an LG Pay server. Tokenization replaces your sensitive payment information with encrypted information, ensuring multiple layers of additional security.

Shop, share, and get real money from LG
In stores
Leave your plastic cards at home and pay quickly and securely with your compatible LG smartphone.
Your LG Pay® digital wallet that lets you put your credit/debit, gift and loyalty cards into one simple-to-use app. With your retailer loyalty cards stored in one place, you'll never miss an opportunity to use them at checkout.
LG Pay is compatible with most NFC readers and magstripe payment terminals, so with the LG PayQuick™ feature, you can just swipe up on your phone to pay virtually everywhere.
For even more convenience, LG Pay is also available via voice commands.

Gift cards for everyone

Shopping is more fun when your gift cards are right on your phone. Your LG Pay® digital wallet lets you add your gift cards onto your device, so all you need is your phone to pay, with no need to lug around all that plastic.
When you want to share the fun with someone else, you can purchase and send gift cards to friends and family, from the app. And you can always gift with confidence – recipients with LG Pay are sure to get what they really want when they can switch a gift card for one they prefer.
LG Perks – get money, use money
Take advantage of exclusive LG Pay offers to receive real money on your LG Pay Perks Card. The more qualifying LG Pay offers you redeem, the more money you can receive. When you're ready to use your money, access your rewards card via the LG Pay app and use in-store wherever Visa is accepted.

HSBC Mobile Payment Terms and Conditions can be accessed here.
LG Pay is a registered trademark of LG Corp. Compatible with select credit/debit cards from participating banks. Available on select LG smartphones. App is downloadable from the Google Play™ store. Tokenization adds an extra layer of security.
HSBC Credit and Debit Cards are issued by HSBC Bank USA, N.A. The HSBC Credit Cards are subject to credit approval and may require a U.S. HSBC checking account relationship. To learn more, speak with an HSBC representative or call 800.975.4722.
Mastercard is a registered trademark, and the circles design is a trademark of Mastercard International Incorporated.