Specialized services and insurance
Specialized Deposit Account Services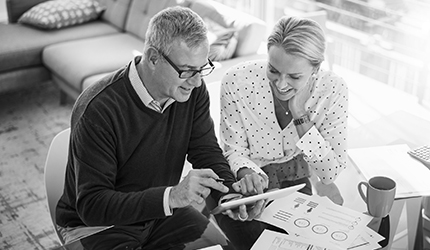 Protect your assets
Manage, safeguard, and segregate the assets of your clients or beneficiaries.
Escrow account
A safe and convenient escrow account designed to meet the needs of attorneys, funeral directors, real estate managers, and others who need a central control account with client sub-accounts for fiduciary accounting
Write checks from the control account
Detailed monthly statements display transaction activity for the control account and each client's account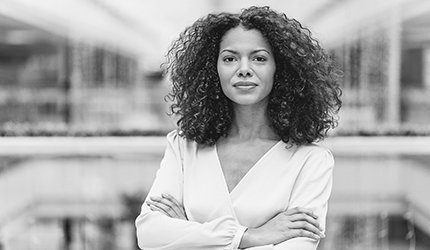 Legal services
IOLA / IOLTA accounts are available exclusively to attorneys and law firms to deposit clients' funds.
Interest on Lawyer Accounts (IOLA)
View your balances and transaction history
Service charges are deducted from the interest with no depletion of principal
Automatic transfer of accrued interest to State and/or District

HSBC Insurance Agency (USA) Inc. solutions for businesses
Are your key employees protected?
The specialized knowledge and skills of key employees are more vital to business success than ever before.

Key person insurance
Life insurance on a key employee can be a cost effective means of providing funding to help a business to recover in the unfortunate event of the employees passing:
Protect one of your most valuable assets – people

Policy death benefits are available to assist in all aspects of replacing the key employee, such as recruitment, training, impact on profits, and more

Who will take over the business when you step down?
If you are not a sole business owner, it's important to know your business can be protected upon occurrence of certain events such as retirement, disability, and death of a co–owner.
Succession planning
We can help you stay ahead of the curve with a buy/sell agreement — a binding contract2 between business partners that defines who can purchase a departing owners share of the business and establishes what price will be paid for that share. The agreement is designed to help:
Protect against unwanted owners entering the business

Create an immediate market for a business owner's interests at death

Provide funds for heirs to continue the business and/or pay estate taxes attributable to the business upon the owner's death

Reduce the risk of disputes with the IRS over the correct value of the business in the owner's taxable estate
Discover more from HSBC Fusion
1 Whole life, universal life and term life insurance products are offered through Insurance Agents of HSBC Insurance Agency (USA) Inc., which is a wholly owned subsidiary of HSBC Bank USA, N.A. Products and services may vary by state and are not available in all states. California license #: OD36843.
2 Please consult with a legal and/or accounting professional for additional information on buy/sell agreements.
Investments, Annuity and Insurance Products:
| | | | | |
| --- | --- | --- | --- | --- |
| ARE NOT A BANK DEPOSIT OR OBLIGATION OF THE BANK OR ANY OF ITS AFFILIATES | ARE NOT FDIC INSURED | ARE NOT INSURED BY ANY FEDERAL GOVERNMENT AGENCY | ARE NOT GUARANTEED BY THE BANK OR ANY OF ITS AFFILIATES | MAY LOSE VALUE |
Deposit products are offered in the U.S. by HSBC Bank USA, N.A. Member FDIC.