Multi-Currency Bank Account
One account, multiple foreign currencies

Banking designed for your international needs

Manage everything from your mobile phone

Quick and easy sign up

Secure transactions backed by a global network and FDIC insured bank
Open a Global Money Account today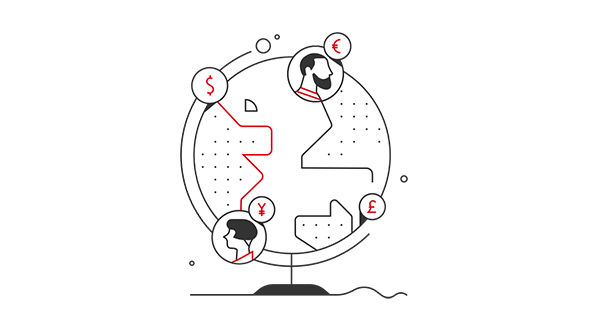 Transfers on a global scale
Send an instant, no-fee transfer to another eligible HSBC customer.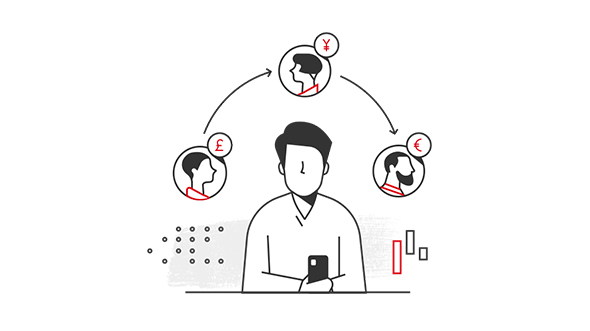 Multi-currency account
Convert and hold your money in your choice of 8 currencies.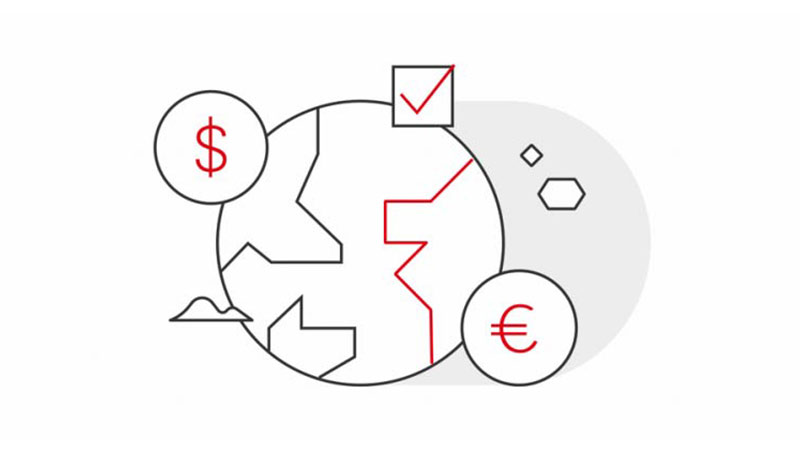 Competitive and reliable FX rates
An FX rate that aligns with the market and refreshes every 90 seconds2.

What is a Global Money Account?
We understand that your banking needs are not confined to one place. That's why we've introduced Global Money – a bank account that allows you to manage your international finances, all from the HSBC Mobile Banking App3.
With a Global Money Account, you can access the world with one account. You can make online transactions from your smartphone, in eight different currencies. So you can send your money when and how you like, from the convenience of your Mobile Banking App and the security of HSBC. The HSBC Digital Security Device is integrated with the Mobile Banking App and uses two-factor authentication to provide an added layer of protection.
Plus, you'll always have a record of your activity with Global Money. You can see confirmation of your transactions in real time, and can retrieve statements within the Mobile Banking App.
What currencies are available?
Global Money provides transfers for currencies5 currently available with Global Transfers4. Additionally, the currencies listed below are also available to convert and hold with Global Money:
AUD (Australian Dollar)
CAD (Canadian Dollar)5
EUR (Euro)
GBP (Pound Sterling)
HKD (Hong Kong Dollar)
NZD (New Zealand Dollar)
SGD (Singapore Dollar)
USD (US Dollar)
Any Global Transfers from the Global Money Account to Mexico are not allowed.
More to come from our Mobile Banking App
There will be more great features added to your Global Money Account in the future. Please check back regularly for updates.
More currencies to choose from
In the near future, we'll have a larger variety of foreign currencies to better meet your foreign transaction needs.
Real time transfers to other banks
We're working on the fastest way for you to send money to anyone, even if they're not an HSBC customer.

What do I need to join?
To open a Global Money Account, you need:
an eligible HSBC deposit account you can link to (please see below)
the HSBC Mobile Banking App
A current residential address in the United States, Argentina, Armenia, Chile, Isle of Man, Switzerland, Uruguay or Venezuela
Accounts you can link to Global Money
Already use the App?
Log on to the HSBC Mobile Banking App.

Select HSBC Global Money then

Get Started

and follow the steps to sign up.
Already use Online Banking?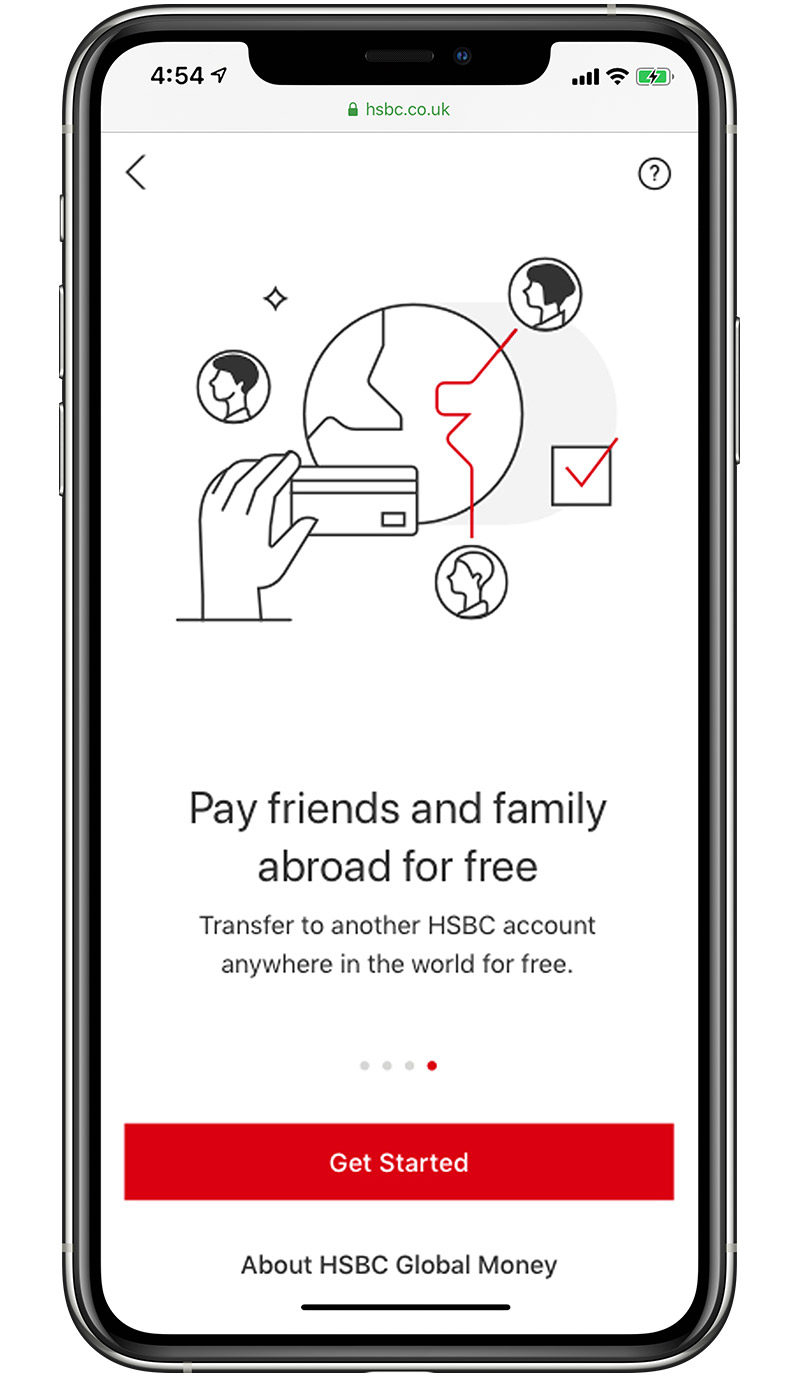 Frequently asked questions
How much money can I keep in my Global Money Account?
How much can I send to/from my HSBC Global Money Account each day?
How much does the HSBC Global Money Account cost?
How are the HSBC exchange rates calculated?
What exchange rate will I get?
My FX rate changed and I got a time out message.
You might be interested in
View Terms and Conditions
1 HSBC Global Money Account is a prepaid, multi-currency account available on our Mobile Banking App for customers who maintain an HSBC consumer deposit account.
2 The HSBC exchange rate will be made available to you before you complete an FX transaction. This rate refreshes every 90 seconds to align to market exchange rates. Live rates are only available during market hours. Additional premiums are added to the FX Rate to account for any exchange rate fluctuations during weekends.
3 Data rate charges from your service provider may apply. HSBC Bank USA, N.A. is not responsible for these charges. Camera-in device required to be able to utilize HSBC Mobile Check Deposit. Deposit amount limits may apply. HSBC Mobile Banking App is available for iPhone®, iPad®, AndroidTM devices and must be downloaded from the App StoreSM or Google PlayTM.
4 Global View and Global Transfers are only available for HSBC Premier (which includes HSBC Jade) and HSBC Advance clients and are not available in all countries. Foreign currency exchange rates and local country limitations may apply. Check with your destination country for limitation information. Transfers from HSBC accounts from outside the U.S. may be subject to transfer fees. Personal Internet Banking is required to access Global View and Global Transfers. Access to U.S. Personal Internet Banking through Global View from outside the U.S. may be limited.
5 Any Global Transfers from the Global Money Account to Mexico are not allowed.
6 Participation in HSBC Jade is available to holders of an HSBC Premier Checking Account who have maintained qualifying Personal Cash Accounts and Personal Investment‡ Assets (excluding Retirement Accounts and Assets) in the United States which in aggregate and calculated as an average over each calendar month are equal to at least $1,000,000 (One million U.S. dollars) for a period of at least 1 calendar month (a "Qualifying Balance") immediately prior to HSBC Premier Account Holders becoming HSBC Jade clients. As a HSBC Jade client, if you are no longer able to meet the HSBC Jade criteria, your access to all its benefits will be removed. See the HSBC Jade Terms and conditions for full details.
iPhone and iPad are trademarks of Apple Inc., registered in the U.S. and other countries.

Android and Google Play are trademarks of Google LLC.
App Store is a service mark of Apple Inc.
United States persons are subject to U.S. taxation on their worldwide income and may be subject to tax and other filing obligations with respect to their U.S. and non-U.S. accounts. U.S. persons should consult a tax adviser for more information.
Deposit products are offered in the U.S. by HSBC Bank USA, N.A. Member FDIC.