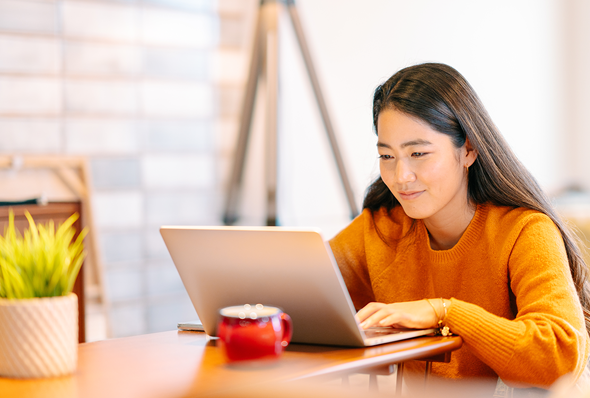 U.S. accounts for international customers
We've made it easier to open an HSBC Premier checking account online for eligible international customers – without leaving your home.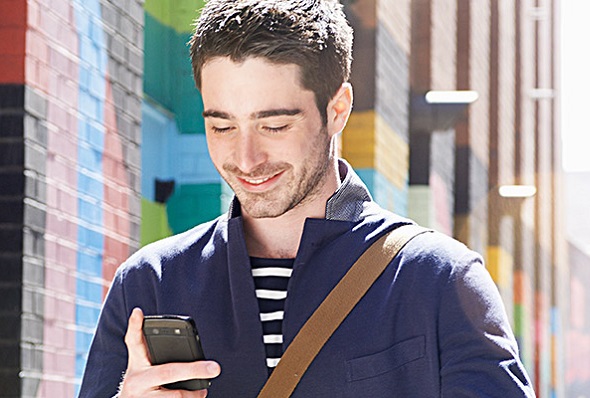 Access the world with one account
Make online transactions in eight different currencies from the convenience of the HSBC Mobile Banking App with your Global Money Account.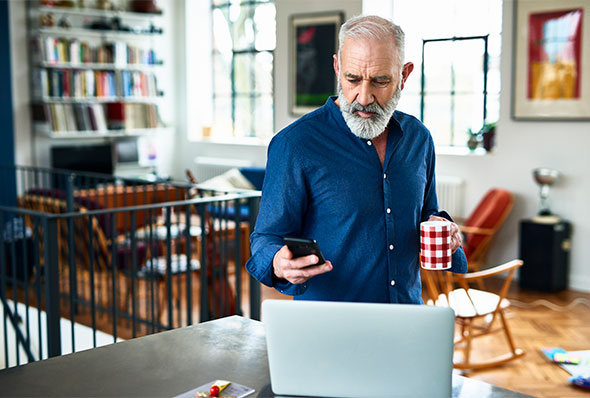 Beware of holiday scams
This link will open in a new window
'Tis the season for fraudsters. Learn how to protect yourself this holiday season.
HSBC in the USA
A view into HSBC in America, how we support our customers and communities, and more about our announcement, including answers to frequently asked questions.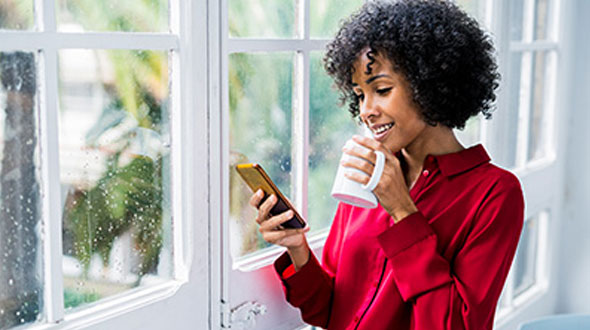 Mobile Banking App
This link will open in a new window
Download the HSBC US Mobile Banking App for an improved banking experience on the go.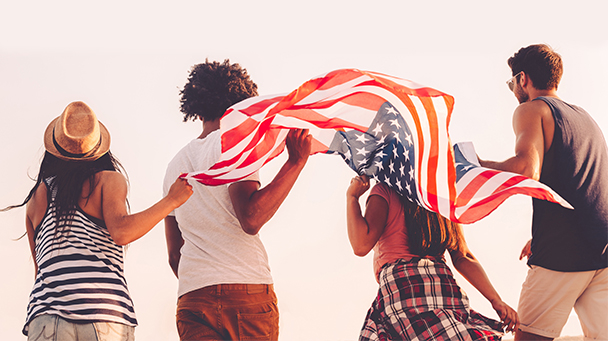 International Services
Explore HSBC Group's International Services to see how HSBC can help you on your international adventures.

Deposit products are offered in the U.S. by HSBC Bank USA, N.A. Member FDIC.
Mortgage and home equity products are offered in the U.S. by HSBC Bank USA, N.A. and are only available for property located in the U.S. Subject to credit approval. Borrowers must meet program qualifications. Programs are subject to change. Geographic and other restrictions may apply. Discounts can be cancelled or are subject to change at any time and cannot be combined with any other offer or discount.
HSBC Global Money Account is a prepaid, multi-currency account available on our the HSBC Mobile Banking App for customers who maintain an HSBC consumer deposit account.
Data rate charges from your service provider may apply. HSBC Bank USA, N.A. is not responsible for these charges. Camera-in device required to be able to utilize HSBC Mobile Check Deposit. Deposit amount limits may apply. HSBC Mobile Banking App is available for iPhone®, iPad®, AndroidTM devices and must be downloaded from the App StoreSM or Google PlayTM.
iPhone and iPad are trademarks of Apple Inc., registered in the U.S. and other countries.
Android and Google Play are trademarks of Google LLC.
App Store is a service mark of Apple Inc.
United States persons are subject to U.S. taxation on their worldwide income and may be subject to tax and other filing obligations with respect to their U.S. and non-U.S. accounts. U.S. persons should consult a tax adviser for more information.
HSBC commissioned this article as part of our Beyond Banking initiative. While HSBC is pleased to offer this Beyond Banking article as an educational service to our customers, HSBC does not guarantee, warrant or recommend the opinion or advice or the product and/or services offered or mentioned in this article. Any opinions, judgments, advice, statements, services, offers or other information presented within a Beyond Banking article are those of a third party and not HSBC.
For clients located outside of the U.S. - Our products and services are not specifically directed at individuals located in the European Union. Our U.S. representatives, as well as our public website, us.hsbc.com, provide products and services governed by U.S. laws and regulations. Our products and services, as well as their specific terms and conditions, are subject to change and may not be available in all territories or to all customers. If you are not located in the U.S., the laws and regulations of your country of residence could affect the offering, negotiation, discussion, provision, and/or use of HSBC U.S. products and services. If you are not a U.S. resident, please read the specific cross-border product and service disclaimers, which are available on the Cross Border Disclosure page of our public website at www.us.hsbc.com/crossborder.