What are ETFs and Equities?
Equities1 represent ownership stakes in corporations. Typical equities may include common stock, preferred stock, foreign equities and closed-end funds.
An ETF, or Exchange Traded Fund, is a collection of securities such as equities, bonds, and options that is bought and sold like a stock in real time on a stock exchange. Most ETFs are not actively managed, but instead are designed to track an index. In general the expense ratios of ETFs are relatively low. Because it trades like a stock, an ETF does not have its net asset value (NAV) calculated every day like a mutual fund does.
Both equities and ETFs can offer potential growth from market price appreciation; however, they are subject to market volatility and thus, open to market price risk and potential loss of principal.
Exchange-traded funds are subject to risks similar to those of stocks. Investment returns will fluctuate and are subject to market volatility such that an investor's shares, when redeemed or sold, may be worth more or less than their original cost. Unlike mutual funds, shares of ETFs are not individually redeemable directly with the ETF but must be bought and sold on an exchange, like an individual equity. ETFs are sold by prospectus. Please consider the investment objectives, risks, charges and expenses carefully along with your specific best interest considerations before investing. The prospectus, which contains this and other information, can be obtained by calling your HSBC Securities (USA) Inc. Financial Professional2 or call 888-525-5757 or for International clients call collect 847.876.1574. Read it carefully before you invest.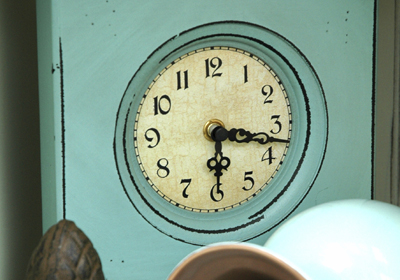 Investment, annuities, and variable life insurance products are offered by HSBC Securities (USA) Inc. (HSI), member NYSE/FINRA/SIPC. In California, HSI conducts insurance business as HSBC Securities Insurance Services. License #: OE67746. HSI is an affiliate of HSBC Bank USA, N.A. Whole life, universal life, term life, and other types of insurance are offered by HSBC Insurance Agency (USA) Inc., a wholly owned subsidiary of HSBC Bank USA, N.A. Products and services may vary by state and are not available in all states. California license #: OD36843.
Investments, Annuity and Insurance Products:
| | | | | |
| --- | --- | --- | --- | --- |
| ARE NOT A DEPOSIT OR OTHER OBLIGATION OF THE BANK OR ANY OF ITS AFFILIATES | ARE NOT FDIC INSURED | ARE NOT INSURED BY ANY FEDERAL GOVERNMENT AGENCY | ARE NOT GUARANTEED BY THE BANK OR ANY OF ITS AFFILIATES | MAY LOSE VALUE |
All decisions regarding the tax implications of your investment(s) should be made in consultation with your independent tax advisor.

Research backgrounds of brokers and firms for free by visiting FINRA's BrokerCheck website
United States persons (including U.S. citizens and residents) are subject to U.S. taxation on their worldwide income and may be subject to tax and other filing obligations with respect to their U.S. and non-U.S. accounts - including, for example, Form TD F 90-22.1 (Report of Foreign Bank and Financial Accounts ("FBAR")). U.S. persons should consult a tax adviser for more information.
1 Equity securities include common stocks, preferred stocks, convertible securities and mutual funds that invest in these securities. Equity markets can be volatile. Stock prices rise and fall based on changes in an individual company's financial condition and overall market conditions. Stock prices can decline significantly in response to adverse market conditions, company-specific events, and other domestic and international political and economic developments.
2 Financial professional refers to Financial Consultants (FCs), Investment Counselors (ICs), and High Net Worth Relationship Managers (HNWRMs). All offer bank products through HSBC Bank (USA) N.A, investments, annuities, and variable life insurance products through HSBC Securities (USA) Inc. and traditional insurance products through HSBC Insurance Agency (USA) Inc.