At HSBC, we're committed to making banking faster, easier and safer.Voice ID makes banking over the phone more efficient and secure by turning your voice into your password.
How is it faster and easier?
You can now use your voice to authenticate yourself when you call HSBC. You won't need to remember your PIN or Telephone Access Code each time you call us. With Voice ID, you can gain immediate access to your accounts by entering your account, card or Social Security Number, and saying "My voice is my password."

Voice ID analyzes your voice in seconds – checking over 100 behavioral and physical vocal traits, from your pronunciation to the tone and pattern of your voice.
How is it safer?
Fraudsters and hackers may be able to steal or guess your passwords, but they can't replicate your voice. We measure the mechanics of how sounds are produced, rather than the sounds themselves. Voice ID is sensitive and sophisticated enough to detect if someone is impersonating you or playing a recording – and recognize you, even if you have a cold or sore throat.
Signing up for Voice ID is as easy as using it.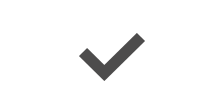 Authenticate yourself by entering your account credentials.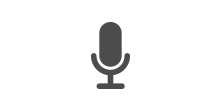 Create a unique Voice ID by saying "My voice is my password" in any of the below languages 3 to 5 times:
English: "My voice is my password"
Mandarin: 我既声音系我既密码

Cantonese: 我既声音系我既密码

Spanish: Mi voz es mi contraseña

You're all set! Use your new Voice ID the next time you call!
Frequently Asked Questions
What is Voice ID and how does it work?
What is the benefit of Voice ID?
What about the security and privacy of Voice ID?
What if someone recorded a voice, then played it back to a phone and pretended to be that person? Could this fool the system?
What about an impersonator? Could they easily trick the system?
Must be 18 years or older to enroll in Voice ID.