Asset allocation, the foundation for long-term investing
Asset allocation1 creates a consistent investment structure to help you stay focused on long-term goals through turbulent market cycles. In addition to helping maintain a portfolio that matches your appetite for risk, this strategy can help diversify your portfolio across asset classes and markets as well as support a consistent, disciplined approach to investing. We believe that employing proper asset allocation is the key to a long-term investment strategy, which is why we offer a variety of exclusive, customized asset allocation solutions.

An investment plan as unique as your needs
Financial professionals2 from HSBC Securities (USA) Inc.3 can help you to develop a custom asset allocation strategy by taking the time to understand your risk tolerance, time horizon, financial goals, liquidity needs and other relevant factors. Our first priority is to follow an investment strategy with which you are comfortable.
Start with scheduling a review:
Asset allocation solutions to potentially enhance your portfolio
Because we place a strong emphasis on proper asset allocation, we're pleased to make a wide variety of HSBC asset allocation solutions available to our clients.
HSBC Spectrum4 provides flexibility for a wide variety of investment styles through an open architecture asset allocation program:
Five asset allocation models. Models offer allocations to equity and fixed income mutual funds, money market funds and ETFs (exchange traded funds)
Assistance from your financial professional to evaluate allocation models that align with your tolerance for risk
Periodic evaluation of client accounts against their selected target model to determine if rebalancing is recommended
A minimum initial investment of $25,000
Form ADV Part 2 acts as a disclosure document for clients of the business and includes information such as advisory services offered, advisor's fee schedule, whether the investment advisor acts as a broker-dealer and transacts securities, disciplinary information, and conflicts of interest. This information should be read carefully and if you have any questions please reach out to your investment adviser representative.

HSBC Spectrum 2 Program
Under the Spectrum II Program, client accounts are invested on a fully discretionary basis.
Our Managed Portfolio Account4 offers a comprehensive, personalized, and highly-diversified solution for our clients with substantial assets:
Guidance from an investment adviser, who will work with you to customize an investment portfolio using asset allocation techniques and relying upon the expertise of leading portfolio managers
Access to carefully researched mutual funds, stocks, bonds, and ETFs (exchange traded funds) to develop the most appropriate asset allocation for you
Ownership of the securities purchased for your account, which can help you manage the tax implications of your investments
A long-term investment approach, with ongoing support through various market environments and the evolution of your financial goals
A minimum investment of $250,000
See important disclosures regarding our managed account products below: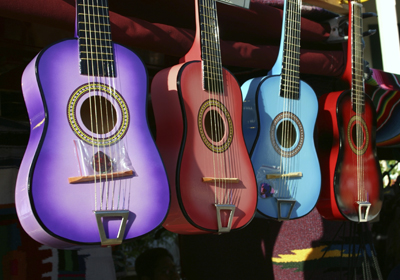 Investments, Annuity and Insurance Products:

| | | | | |
| --- | --- | --- | --- | --- |
| ARE NOT A BANK DEPOSIT OR OBLIGATION OF THE BANK OR ANY OF ITS AFFILIATES | ARE NOT FDIC INSURED | ARE NOT INSURED BY ANY FEDERAL GOVERNMENT AGENCY | ARE NOT GUARANTEED BY THE BANK OR ANY OF ITS AFFILIATES | MAY LOSE VALUE |
All decisions regarding the tax implications of your investment(s) should be made in connection with your independent tax advisor.

Research backgrounds of brokers, brokerage firms and investment advisors for free by visiting FINRA's BrokerCheck website
1 Asset allocation is a method of diversification that positions assets among major investment categories. This tool may be used in an effort to manage risk and enhance returns. However, it does not guarantee a profit or protect against a loss. It also cannot eliminate the risk of fluctuating prices and uncertain returns.
2 Financial professional refers to Premier Wealth Advisors (PWA), and Premier Relationship Advisors (PRA). PWA/PRAs focus on a full suite of Premier and Advance products and services. Both offer bank products through HSBC Bank USA, N.A., investments and certain insurance products, including annuities, through HSBC Securities (USA) Inc. and traditional insurance products through HSBC Insurance Agency (USA) Inc.
3 Investment and certain insurance products, including annuities, are offered by HSBC Securities (USA) Inc. (HSI), member NYSE/FINRA/SIPC. In California, HSI conducts insurance business as HSBC Securities Insurance Services. License #: OE67746. HSI is an affiliate of HSBC Bank USA, N.A. Whole life, universal life, term life, and other types of insurance are provided by unaffiliated third parties and offered through HSBC Insurance Agency (USA) Inc., a wholly owned subsidiary of HSBC Bank USA, National Association. Products and services may vary by state and are not available in all states. California license #: OD36843.

4 HSBC Securities (USA) Inc. is the sponsor of the Managed Portfolio Account and the HSBC Spectrum Programs.
HSBC Securities (USA) Inc. is a registered investment adviser that serves as the Investment Adviser for the HSBC Spectrum and the Managed Portfolio Account (MPA) programs. HSBC Global Asset Management (USA) Inc. provides administrative and other services to HSBC Securities (USA) Inc . HSBC Global Asset Management (USA) Inc. and certain other subadvisers receive a fee for their mutual fund investment services separate from the investment management fee charged for the Spectrum and MPA programs.
* Viewing PDF files require the use of Adobe Acrobat Reader. If you do not already have Adobe Acrobat Reader, you can download it online. After downloading the software, follow the instructions for installing the program. If you prefer, you can always download the files now and open them offline later.