World-class banking with personal attention
As an international bank, HSBC can connect you with a world of possibilities and help you navigate your financial commitments both in the U.S. and abroad.

Premier for you

When you're Premier, your family is Premier too – with access to global Premier privileges and preferred rates for up to four family members.

Premier around the world
Unlock Premier in one country and you can live, work and travel with Premier status around the world with HSBC.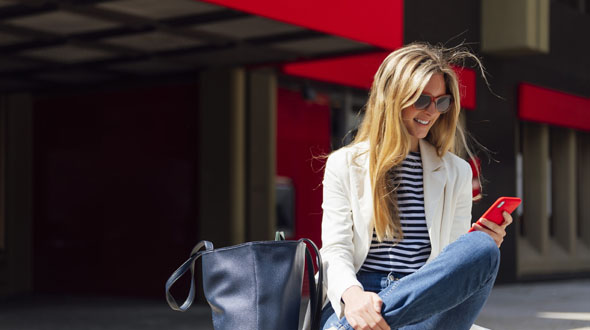 Receive priority service and emergency financial support at HSBC locations across the street or around the globe.

Access your eligible, worldwide HSBC deposit accounts online and transfer funds between them.

No Foreign Transaction Fees

Pay no foreign transaction fees on your purchases with the HSBC Premier Debit World Mastercard® card.
Access International HSBC ATMs worldwide

5

Shared Premier status

Ability to extend your Premier status up to four family members

3

Professional support

Your Relationship Manager can help provide access to all that HSBC has to offer.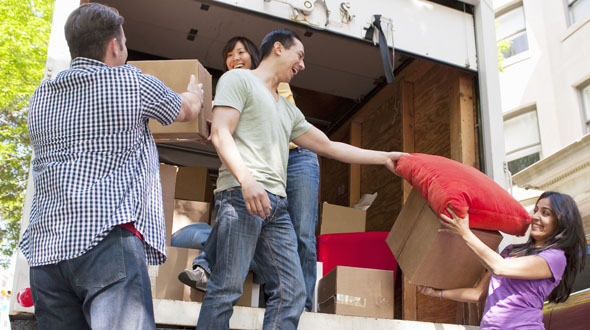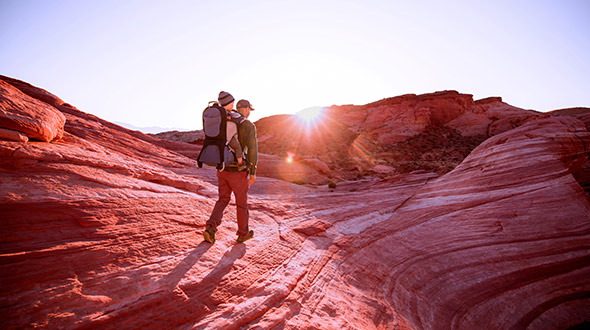 Qualify for one year of enhanced Premier benefits by maintaining an average qualifying total relationship balance of $1 million USD over two consecutive months13
Here's what you get with Premier Elite status:
Automatic notification

You don't need to do anything - we'll let you know once you've qualified.

Priority banking

Jump to the front of the queue, whether on the phone or using online chat.

Wealth resources provided by HSBC Securities (USA) Inc

Get continued access to Wealth products, insights, and advice from a Financial Professional

10

.
What you need to become a Premier client
If you maintain one of the following requirements, you'll qualify for a Premier checking account that gives you access to some of our most preferred banking products and services that you can extend to your family.
If you have lived in the U.S. for at least one year

What you need to apply online:
You must be 18 years of age and have a Social Security Number
U.S. mobile number
Current U.S. residential address and lived in the U.S. for more than one year
Already an HSBC U.S. customer?
If you are an international customer or lived in the U.S. for less than one year

I am eligible if I meet one of the following:
I am not a U.S. Citizen OR
I don't have a U.S. Social Security number OR
I've lived in the U.S. for less than 1 year
Other requirements:
I'm applying for an individual Premier checking account (not joint account)
I'm at least 18 years of age
I am currently located in one of the following countries (subject to changes)
If you'd like to apply for a joint Premier checking account, please contact our International Banking Center at 1.877.850.4722 or request a call back.
By applying online you are accepting the terms and can meet the requirements listed on this page.
Premier banking, borrowing, investing and more
All accounts will get the interest rates and Annual Percentage Yields (APYs) in effect when the account is opened and funded online. See Terms & Charges Disclosures for more information.
Important information about procedures for opening a new account
To help the government fight the funding of terrorism and money laundering activities, Federal law requires all financial institutions to obtain, verify, and record information that identifies each person or entity that opens an account.
What this means for you: If you open a personal account, we will ask for your name, address, taxpayer identification number, date of birth, and other information that will allow us to identify you. Additionally, we will take certain steps to verify your identity, such as asking for your driver's license or other identifying documents or checking other sources. Similar identification requirements apply to non-personal accounts such as corporations and partnerships. Be assured that we recognize the importance of protecting your privacy and safeguarding the confidentiality of the information you provide to us.
1 A monthly maintenance fee may apply if certain requirements are not maintained. Legal Processing fees may apply. Third party fees and/or surcharges may apply.

2 To qualify for an HSBC Premier relationship, you need to open an HSBC Premier checking account and maintain:
Balances of $75,000 in combined U.S. consumer and qualifying commercial U.S. Dollar deposit and investment* accounts; OR
Monthly recurring direct deposits totaling at least $5,000 from a third party to an HSBC Premier checking account(s); OR
HSBC U.S. residential mortgage loan with an original loan amount of at least $500,000, not an aggregate of multiple mortgages. Home Equity products are not included.
Consumers who maintain Private Bank status.
A monthly maintenance fee of $50 will be incurred if one of these requirements is not maintained.
3 You may link qualifying accounts to help avoid some fees and extend relationship benefits to those accounts. If you do not maintain one of the requirements for the monthly maintenance fee waiver, the linked qualifying accounts may also be charged a monthly maintenance fee. By linking qualifying accounts, each party waives all rights of privacy and confidentiality that each party may have with respect to the fact that each party is aware of the other parties monthly maintenance fee status, and that the other may be a customer of HSBC Bank USA, N.A. ("HSBC") or its affiliates, and each party releases and relieves HSBC and its employees and agents from any and all liability in this respect.
4 Global View and Global Transfers are only available for HSBC Premier and existing HSBC Advance clients and are not available in all countries. Foreign currency exchange rates and local country limitations may apply. Transfers from HSBC accounts from outside the U.S. may be subject to transfer fees. Personal Internet Banking is required to access Global View and Global Transfers. Access to U.S. Personal Internet Banking through Global View from outside the U.S. may be limited.
5 You may be charged additional fees by the ATM operator or network used including a fee by another HSBC entity operating ATMs outside the U.S. Foreign currency conversion rates may still apply.
6 Available only on U.S. non-HSBC ATM transactions initiated from HSBC Premier checking, Premier Asset Management, HSBC Premier Savings, HSBC Premier Promotional Savings, and HSBC Premier Relationship Savings. HSBC will rebate up to five qualifying ATM third-party surcharge fees incurred per month with a credit to your account within two statement cycles.
7 Investment and certain insurance products, including annuities, are offered by HSBC Securities (USA) Inc. (HSI), member NYSE/FINRA/SIPC. In California, HSI conducts insurance business as HSBC Securities Insurance Services. License #: OE67746. HSI is an affiliate of HSBC Bank USA, N.A. Whole life, universal life, term life, and other types of insurance are offered by HSBC Insurance Agency (USA) Inc. HSBC Insurance Agency (USA) Inc., a wholly owned subsidiary of HSBC Bank USA, N.A. Products and services may vary by state and are not available in all states. California license #: OD36843.
Investments, Annuity and Insurance Products:
| | | | | |
| --- | --- | --- | --- | --- |
| ARE NOT A DEPOSIT OR OTHER OBLIGATION OF THE BANK OR ANY OF ITS AFFILIATES | ARE NOT FDIC INSURED | ARE NOT INSURED BY ANY FEDERAL GOVERNMENT AGENCY | ARE NOT GUARANTEED BY THE BANK OR ANY OF ITS AFFILIATES | MAY LOSE VALUE |
All decisions regarding the tax implications of your investment(s) should be made in consultation with your independent tax advisor.

Research backgrounds of brokers and firms for free by visiting FINRA's BrokerCheck website.
8 Qualifying direct deposits are electronic deposits of regular periodic payments (such as salary, pension, Social Security, or other regular monthly income) deposited through the Automated Clearing House (ACH) network to this account by your employer or an outside agency (please check with your employer or outside agency to determine if they use the ACH network). Direct deposits that do not qualify include but are not limited to transfers from one account to another, mobile deposits, or deposits made at a Wealth Center or ATM.
9 To qualify for HSBC Premier Relationship Savings account, you need to maintain a U.S. HSBC Premier1 relationship.
10 Financial professional refers to Financial Consultants (FCs), Investment Counselors (ICs), and High Net Worth Relationship Managers (HNWRMs). All offer bank products through HSBC Bank (USA) N.A., investments and certain insurance products, including annuities, are offered through HSBC Securities (USA) Inc. and traditional insurance products are offered through HSBC Insurance Agency (USA) Inc.
11 HSBC Global Money Account is a prepaid, multi-currency account available on our Mobile Banking App12 for customers who maintain an HSBC consumer deposit account.
12 Data rate charges from your service provider may apply. HSBC Bank USA, N.A. is not responsible for these charges.
13 Eligibility for HSBC Premier Elite status is available to holders of an HSBC Premier checking account who have maintained qualifying Personal Cash Accounts and Personal Investment Assets (excluding Retirement Accounts and Assets) in the United States that, in aggregate and calculated as an average over each calendar month, are equal to at least $1,000,000 USD ("Qualifying Balance") for a period of at least 2 consecutive calendar months immediately prior to receiving Premier Elite status. If an account holder meets the eligibility criteria, they may receive Premier Elite status. Cash and investment assets that are not defined as eligible or that are held by an account holder with HSBC subsidiaries and affiliates in other countries, will not be taken into account in determining whether the Qualifying Balance has been met. See HSBC Premier Elite Terms and Conditions for more information.
14 HSBC Elite World Elite Mastercard® requires a qualifying Premier or Private Bank relationship2.
For clients located outside of the U.S. - Our products and services are not specifically directed at individuals located in the European Union. Our U.S. representatives, as well as our public website, us.hsbc.com, provide products and services governed by U.S. laws and regulations. Our products and services, as well as their specific terms and conditions, are subject to change and may not be available in all territories or to all customers. If your product requires a contract, application, disclosure, or other document to be signed, such document(s) will be deemed executed in the U.S. and only acted upon after you have signed them and they have been received by HSBC in the U.S. If you are not located in the U.S., the laws and regulations of your country of residence could affect the offering, negotiation, discussion, provision, and/or use of HSBC U.S. products and services. If you are not a U.S. resident, please read the specific cross-border product and service disclaimers, which are available on the Cross Border Disclosure page of our public website available at www.us.hsbc.com/crossborder.
HSBC Credit Cards are issued by HSBC Bank USA, N.A., subject to credit approval and requires a U.S. HSBC checking account relationship. To learn more, speak with any HSBC representative.
Mortgage and home equity products are offered in the U.S. by HSBC Bank USA, N.A. and are only available for properties located in the U.S. Subject to credit approval. Borrowers must meet program qualifications. Programs are subject to change. Geographic and other restrictions may apply. Discounts can be cancelled or are subject to change at any time and cannot be combined with any other offer or discount.
Deposit products are offered in the U.S. by HSBC Bank USA, N.A. Member FDIC.
Mastercard is a registered trademark, and the circles design is a trademark of Mastercard International Incorporated.