HSBC Cards with Apple Pay
Turn Small Taps Into Big Impacts
HSBC Cards with Apple Pay can help you make the most of everyday moments. With convenient contactless payments available on HSBC credit and debit cards, it's safe and easy to shop, pay and even make someone's day. Whether you're buying a gift for a friend or making a donation to support a cause, sometimes big impacts can start with small taps.

Apple Pay Benefits
Quick, easy and convenient. Apple Pay makes paying for almost anything fast and effortless.
Safe and contactless experience. Avoid touching buttons on pay terminals or handling cash.
Always secure. Your card number and transaction information are never stored or shared.
Available in-store, in-app and online. Apple Pay is available in millions of locations, and it's a seamless payment process, no matter where you make your purchase.
Add to your Wallet app. Keep your HSBC Card on hand on all your Apple devices, including your iPhone®, Apple Watch®, Mac® or iPad®.
Quick, Easy and Convenient
The fast and effortless way to pay. With Apple Pay, you can go from shopping to checkout with a tap. No physical wallet, card or signature required.

Always Secure
Apple Pay uses a device-specific number and unique transaction code every time you make a purchase. Your card number and transaction information are never stored or shared with anyone.
Safe and Contactless Experience

With Apple Pay, you won't have to worry about touching buttons or exchanging cash. Simply hover your phone over a tap-enabled pay terminal to buy safely and securely.

Add Your HSBC Card to Wallet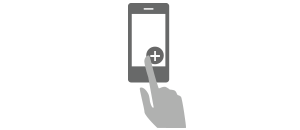 1. On your iPhone, open the Wallet app and tap the plus sign.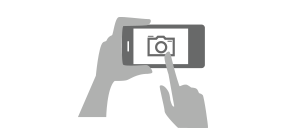 2. Position your HSBC Card in the camera frame to automatically enter your card information. Enter the expiration date and the security code, which can be found on the back of your card.

Set Your HSBC Card as Default to Maximize Your Protection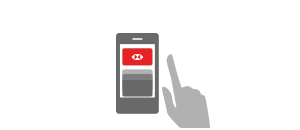 Ensure you get the added benefits of your HSBC Card by setting it as the default.
Go to your iPhone Settings, Wallet & Apple Pay and tap Default Card. Select your HSBC Card.
In-Store Purchases
Look for the Apple Pay or Contactless symbol in-store. After using Face ID® or Touch ID® to authenticate, hold your phone over the contactless reader until you see the word "Done" and a checkmark on the display.

In-App Purchases
Apple Pay can be used within apps that you already use to order food, rides and more. Look for the Apple Pay button, or select Apple Pay as your payment method at checkout. Your credit card, shipping address or contact information will be pre-filled to save you time.

Online Purchases
With Apple Pay, there's no need to create accounts or fill out forms when you're shopping online—you'll be ready to pay right away. Simply look for the Apple Pay button at checkout.

Data rate charges from your service provider may apply. HSBC Bank USA, N.A. is not responsible for these charges.

Mastercard is a registered trademark, and the circles design is a trademark of Mastercard International Incorporated.
Apple, the Apple logo, Apple Pay, iPhone, Apple Watch, Mac, iPad, Face ID, and Touch ID are trademarks of Apple Inc., registered in the U.S. and other countries.
All consumer HSBC Mastercard® Credit and Debit cards, issued by HSBC Bank USA, N.A. are compatible with mobile wallets.
HSBC Credit and Debit Cards are issued by HSBC Bank USA, N.A. The HSBC Credit Cards are subject to credit approval and may require a U.S. HSBC checking account relationship. To learn more, speak with an HSBC branch representative.
Deposit products are offered in the U.S. by HSBC Bank USA, N.A. Member FDIC.