It is easier than ever to manage and move money with HSBC
Simpler and Consistent Design – Move money using Global Transfers1, Wires and Real-Time Payments (RTP®) – now available on Personal Internet Banking.
Transfers – Transfer between your HSBC domestic and international accounts right from the 'Transfers' option.
Real-Time Payments (RTP®) – Send money in real-time, completely free to your RTP eligible payees. The option is available under wires.
Wires2 – Safely and conveniently add new wire payees, or send domestic and international wires to existing payees.
The international wire tracker allows you to easily track the status of your payment journey, much like tracking a parcel through the post.
Bill Payments – Add your bill pay beneficiaries and make a bill payment from your HSBC Deposit account to pay bills to anyone in the U.S. – online, anytime. It's convenient and free. For instructions on how to make a credit card payment, please see the section below.

Bank to Bank Transfers3 Move money easily between your eligible HSBC and non-HSBC deposit accounts using a Bank to Bank transfer.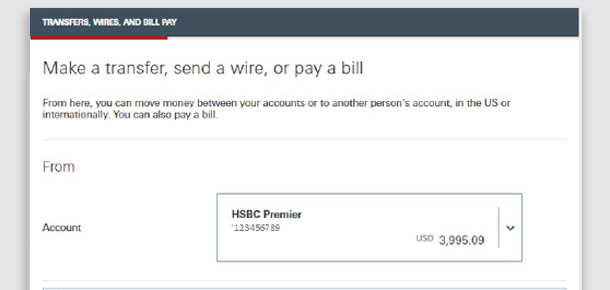 Faster and Easier to move money and manage your account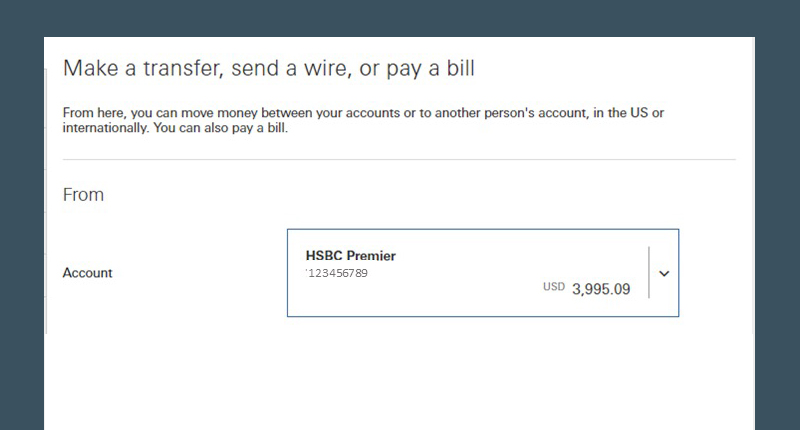 New 'Move Money' options conveniently located in one place. Make a transfer, send a wire or pay a bill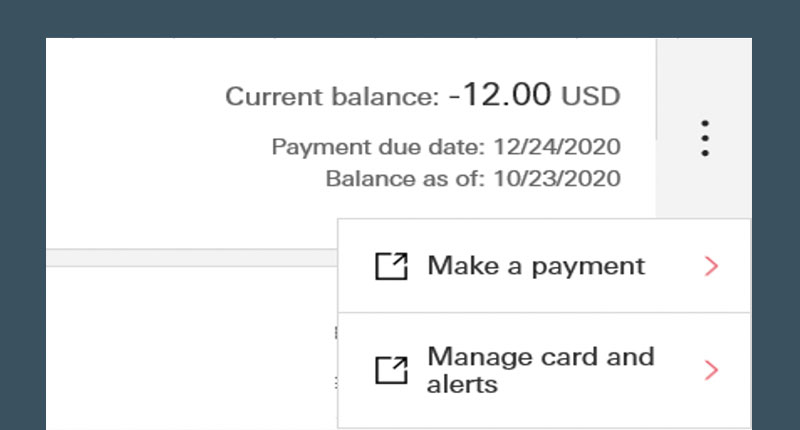 Easily make HSBC credit card payments from any financial institution, manage your card and card alerts, view and redeem Reward points.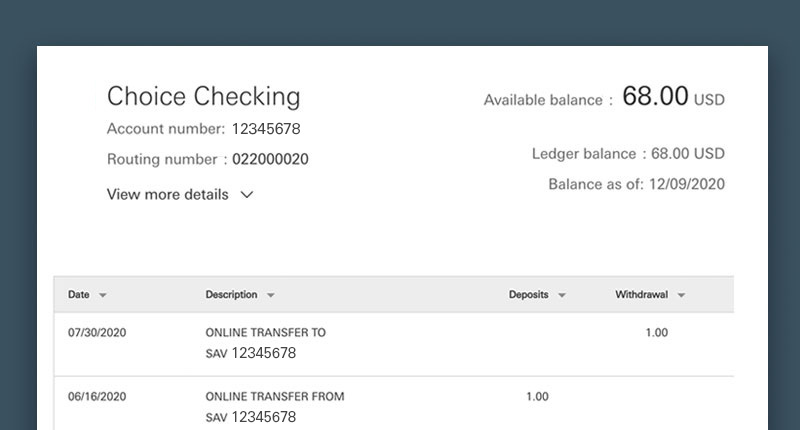 Improved Account Details layout including a new running balance, account and routing number details for easy access.

What happens next?
Throughout the year, we will be updating other online banking page to make it even easier for you to manage you accounts online.

Frequently Asked Questions
How do I move money to make a transfer, send a wire or pay a bill?
How do I make an HSBC Credit Card payment?
Does it matter which internet browser and operating system I use?
How do I track an international wire transfer?
RTP® is a registered service mark of The Clearing House Payments Company LLC
1 Global View and Global Transfers are only available for HSBC Premier and existing HSBC Advance clients and are not available in all countries. Foreign currency exchange rates and local country limitations may apply. Transfers from HSBC accounts from outside the U.S. may be subject to transfer fees. Personal Internet Banking is required to access Global View and Global Transfers. Access to U.S. Personal Internet Banking through Global View from outside the U.S. may be limited.
2 For applicable transfer fees, please refer to the Pre-Payment and Receipt Disclosures received at the time of your wire transaction.
3 Transfer limits may apply only to transfers made online through the Bank to Bank Transfers service. HSBC reserves the right to apply a lower limit.
United States persons are subject to U.S. taxation on their worldwide income and may be subject to tax and other filing obligations with respect to their U.S. and non-U.S. accounts. U.S. persons should consult a tax adviser for more information.

Deposit products are offered in the U.S. by HSBC Bank USA, N.A. Member FDIC.