New, Useful Links located on top of Account Summary Page
Quick transfers – Easily transfer between your HSBC deposit accounts
Transfers – Transfer between any of your HSBC online accounts (including transfers to loans and credit cards)
Bill payments – Add your bill pay beneficiaries and make a bill payment from your HSBC Deposit account to any pay bills to anyone in the U.S. - online, anytime. It's convenient and free. For instructions on how to make a credit card payment, please see the section below

Bank to Bank transfers1 – move money easily between your eligible HSBC and non-HSBC deposit accounts using a Bank to Bank transfer
Wires2 - Add a new wire beneficiary and initiate a wire from your HSBC account to another person, business, or financial institution in the U.S. or internationally
eStatements – you can view, download or print an electronic version of your statement for your eligible HSBC checking, savings, Select Credit and Credit Card accounts
Edit personal details - check and update your personal details so that we know how to contact you
Faster and Easier to manage account details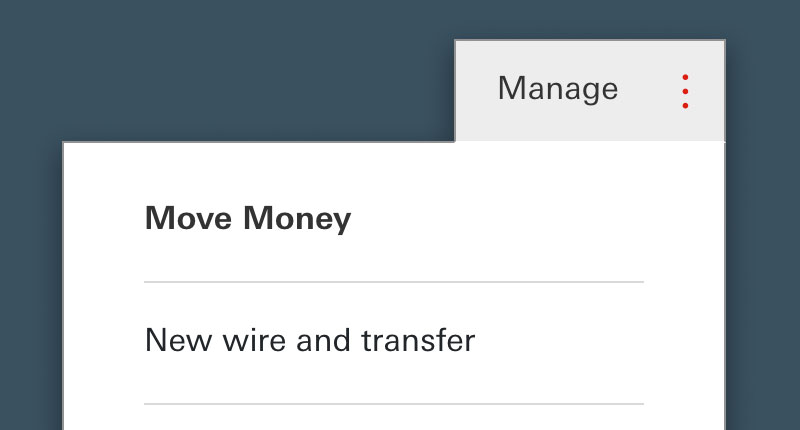 New 'Manage' button for quick access to Move Money, Transfers, Pay a bill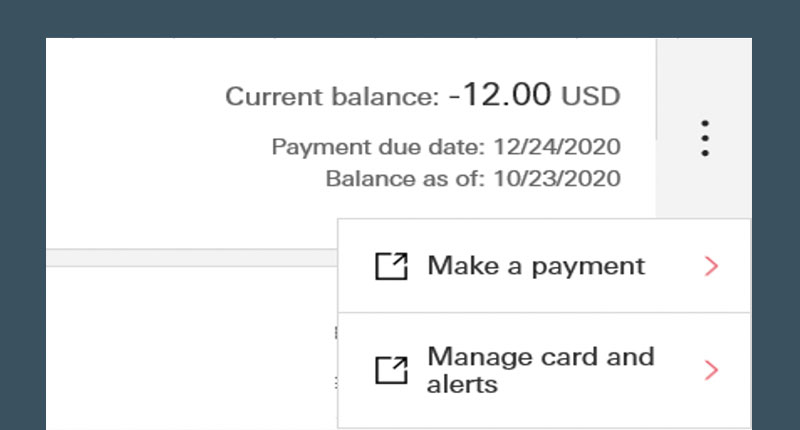 Easily make HSBC credit card payments from any financial institution, manage your card and card alerts, view and redeem Reward points.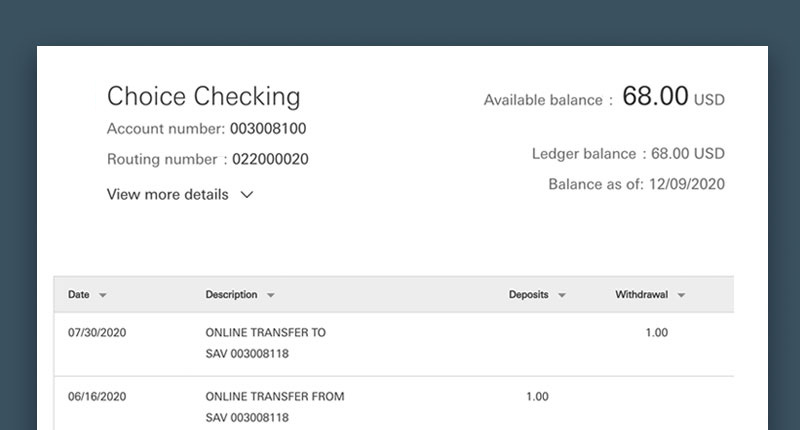 Improved Account Details layout including a new running balance, account and routing number details for easy access.

What happens next?
Throughout the year, we will be updating other online banking page to make it even easier for you to manage you accounts online.

Frequently Asked Questions
How do I make an HSBC Credit Card payment?
Why is the look and feel different throughout Personal Internet Banking?
Does it matter which internet browser and operating system I use?