A relationship focused on international needs
Enjoy premium banking status with full features to support your international lifestyle – No HSBC fee on everyday banking transactions3, no hassle and no borders.
Personalized support
Access HSBC ATMs5 worldwide
Priority service
Apply for an HSBC Premier2 account
Before applying, please check to make sure you meet one of our eligibility requirements below:
To waive the $50 monthly maintenance fee, you'll need to meet one of the below requirements:

$75,000 in combined balances in U.S. Dollar personal deposit accounts and investment* balances OR
Recurring direct deposits6 totaling at least $5,000 OR
U.S. residential mortgage loan with an original loan amount of at least $500,000 OR
If you are a Premier or Jade customer in your home country, you are eligible to be a Premier customer in the U.S.
For international customers, please check these additional requirements
I am eligible if:

I am not a U.S. Citizen OR
I don't have a U.S. Social Security number OR
I've lived in the U.S. for less than 1 year
I'm applying for an individual Premier checking account (not joint account)
I'm at least 18 years of age
I am currently located in one of the following countries (subject to changes)

If you'd like to apply for a joint Premier checking account, please contact our International Banking Center at 1.877.850.4722 or request a call back.
Opening an international account1 outside of the U.S.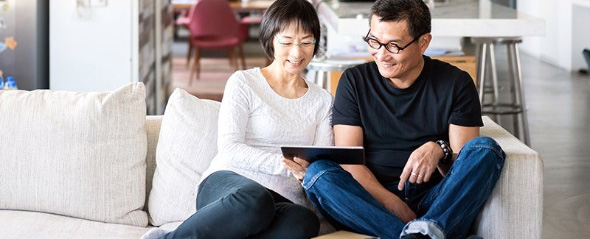 Overseas Account Opening
Available in more than 30 countries and regions, we can help with your overseas banking needs before you arrive. Tell us your current location and where you want to open an account and we'll tell you the best way to apply.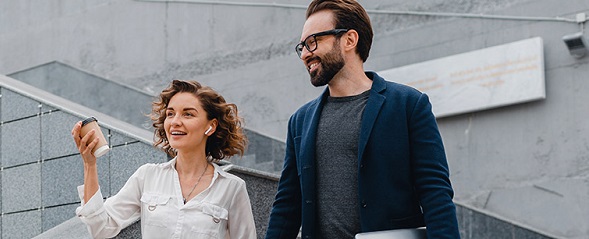 Expatriate Banking
Whether you're about to move, have done so already or have financial interests abroad, we can help. As an Expat you can connect your home country account for ongoing financial commitments and your new country account to meet the need of your everyday expenses.

** By clicking Start application you are accepting the terms and can meet the requirements listed on this page.
All accounts will get the interest rates and Annual Percentage Yields (APYs) in effect when the account is opened and funded online. See Terms & Charges Disclosures for more information.
Important information about procedures for opening a new account
To help the government fight the funding of terrorism and money laundering activities, U.S. Federal law requires all financial institutions to obtain, verify, and record information that identifies each person or entity that opens an account.
What this means for you: If you open a personal account, we will ask for your name, address, taxpayer identification number, date of birth, and other information that will allow us to identify you. Additionally, we will take certain steps to verify your identity, such as asking for your driver's license or other identifying documents or checking other sources. Similar identification requirements apply to non-personal accounts such as corporations and partnerships. Be assured that we recognize the importance of protecting your privacy and safeguarding the confidentiality of the information you provide to us.
For clients located outside of the U.S. - Our products and services are not specifically directed at individuals located in the European Union. Our U.S. representatives, as well as our public website, us.hsbc.com, provide products and services governed by U.S. laws and regulations. Our products and services, as well as their specific terms and conditions, are subject to change and may not be available in all territories or to all customers. If you are not located in the U.S., the laws and regulations of your country of residence could affect the offering, negotiation, discussion, provision, and/or use of HSBC U.S. products and services. If you are not a U.S. resident, please read the specific cross-border product and service disclaimers, which are available on the Cross Border Disclosure page of our public website at www.us.hsbc.com/crossborder.
1 International account opening is not available in all countries, check here if you are physically located in an eligible country. Subject to changes and approval based on local regulations and policies of country or application.
2 To qualify for an HSBC Premier relationship, you need to open an HSBC Premier checking account and maintain:
• Balances of $75,000 in combined U.S. consumer and qualifying commercial U.S. Dollar deposit and investment* accounts; OR
• Monthly recurring direct deposits totaling at least $5,000 from a third party to an HSBC Premier checking account(s); OR
• HSBC U.S. residential mortgage loan with an original loan amount of at least $500,000, not an aggregate of multiple mortgages. Home Equity products are not included.
• Consumers who maintain Jade status.
A monthly maintenance fee of $50 will be incurred if one of these requirements is not maintained.
3 A monthly maintenance fee may apply if certain requirements are not maintained. Legal Processing fees may apply. Third party fees and/or surcharges may apply.
4 You may be charged additional fees by the ATM operator or network used including a fee by another HSBC entity operating ATMs outside the U.S. Foreign currency conversion rates may still apply.
5 Global View and Global Transfers are only available for HSBC Premier and existing HSBC Advance clients and are not available in all countries. Foreign currency exchange rates and local country limitations may apply. Transfers from HSBC accounts from outside the U.S. may be subject to transfer fees. Personal Internet Banking is required to access Global View and Global Transfers. Access to U.S. Personal Internet Banking through Global View from outside the U.S. may be limited.
6 Qualifying direct deposits are electronic deposits of regular periodic payments (such as salary, pension, Social Security, or other regular monthly income) deposited through the Automated Clearing House (ACH) network to this account by your employer or an outside agency (please check with your employer or outside agency to determine if they use the ACH network). Direct deposits that do not qualify include but are not limited to transfers from one account to another, mobile deposits, or deposits made at a Wealth Center or ATM.
United States persons are subject to U.S. taxation on their worldwide income and may be subject to tax and other filing obligations with respect to their U.S. and non-U.S. accounts. U.S. persons should consult a tax adviser for more information.
* Investment and certain insurance products, including annuities, are offered by HSBC Securities (USA) Inc. (HSI), member NYSE/FINRA/SIPC. HSI is an affiliate of HSBC Bank USA, N.A.
Mortgage and home equity products are offered in the U.S. by HSBC Bank USA, N.A. and are only available for property located in the U.S. Subject to credit approval. Borrowers must meet program qualifications. Programs are subject to change. Geographic and other restrictions may apply. Discounts can be canceled or are subject to change at any time and cannot be combined with any other offer or discount.
Deposit products are offered in the U.S. by HSBC Bank USA, N.A. Member FDIC.