Manage your HSBC Credit Card online
With HSBC Personal Internet Banking, you can manage your account 24/7.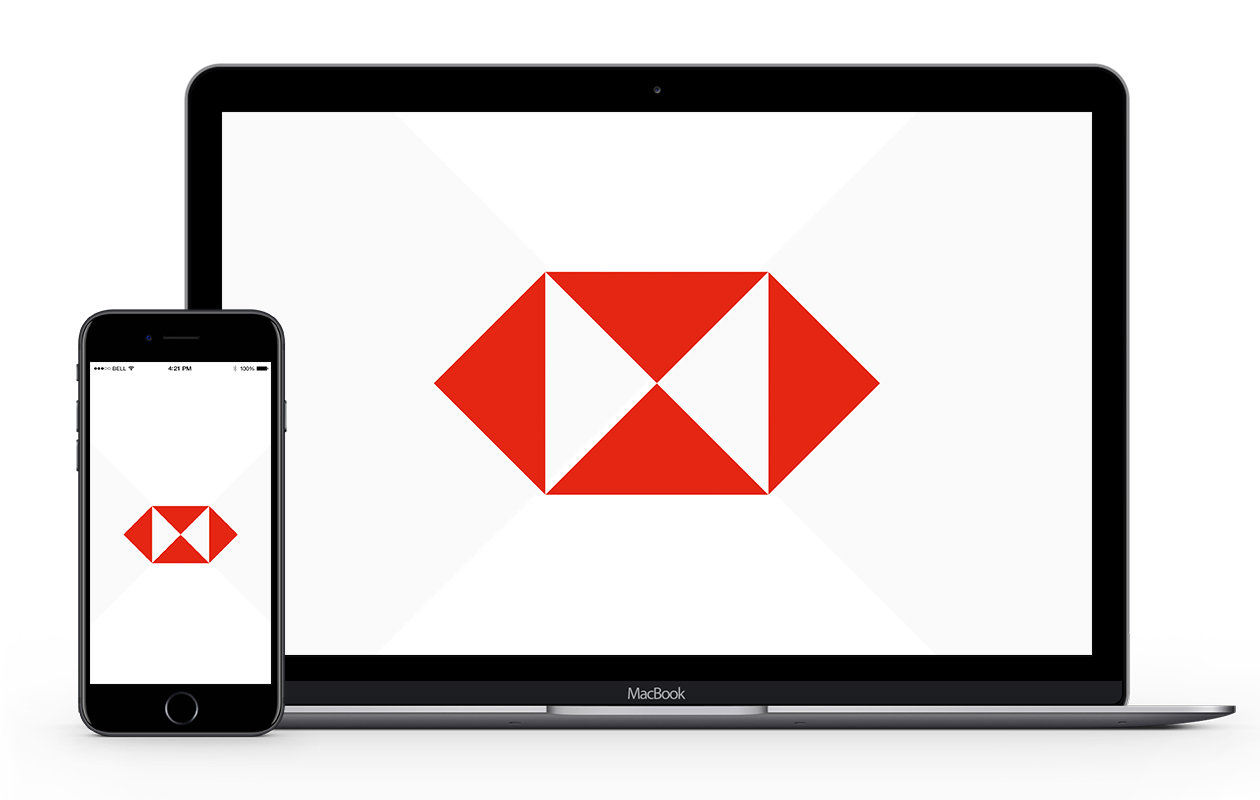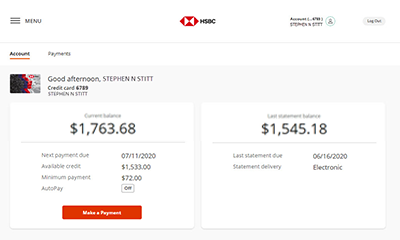 Coming Soon!
A new and improved Online Banking experience.
You can look forward to enhanced features that will make managing your card online easier than ever.
Log on to keep up to date

Damaged card? Get a new one.

Pending Transactions
Use the HSBC Mobile Banking App to view the most recent transactions on your credit card – in real time.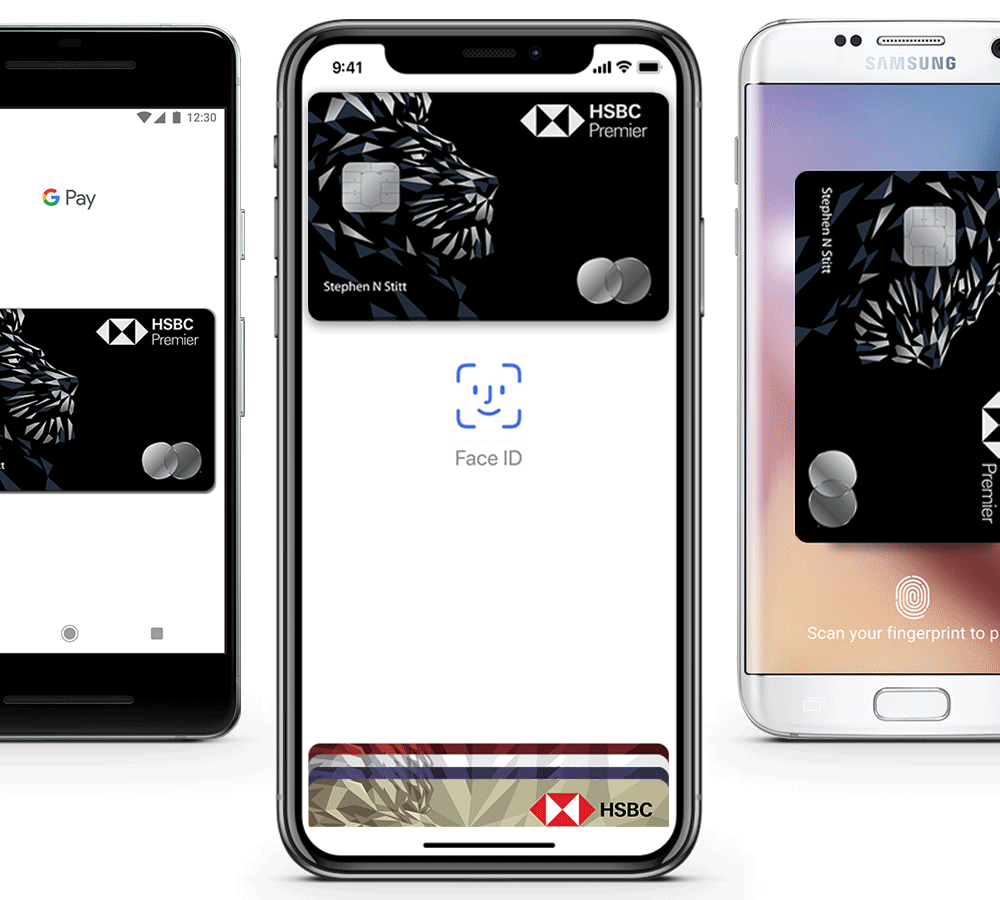 Add your card to your mobile wallet to shop with your mobile phone or online with6:
1 As long as your payment is made by the Payment Due Date, is not returned unpaid by your bank and payment is at least your Minimum Payment Due, under the terms of your HSBC Credit Card Agreement and Disclosure Statement.
2 The information provided is based on the most recent activity posted to your account. If you hold more than one HSBC Credit Card account, register each of your Accounts separately.
3 FICO is a registered trademark of Fair Isaac Corporation in the United States and other countries.
4 If you designate an Authorized User, a credit card will be issued in that person's name. You will be solely responsible for all charges and transactions made by the Authorized User, and the Authorized User will have no liability to HSBC Bank USA, N.A. for those charges and transactions. For HSBC Premier World Elite Mastercard credit card accounts, a $65 annual fee applies for each authorized user added to the account, see your Account Terms for details. HSBC Cash Rewards Mastercard credit card Student Accounts are not eligible for authorized users.
5 Have peace of mind knowing that HSBC Bank USA, N.A. won't hold you responsible for unauthorized transactions. As an HSBC Credit or Debit Card holder, Zero Liability applies to your purchases made with your U.S.-issued credit or debit card in the store, over the telephone, online, or via a mobile device. As a cardholder, you will not be held responsible for unauthorized transactions if: 1. You have used reasonable care in protecting your card from loss or theft; and 2. You have promptly reported to HSBC Bank USA, N.A. when you knew that your HSBC Credit Card was lost or stolen. To learn more about additional protections with respect to unauthorized transactions, please contact HSBC by calling the number on the back of your card. Zero Liability does not apply to the following (or certain) Mastercard® payment cards: Commercial cards, unregistered prepaid cards or gift cards.
6 Only compatible with select cards, carriers and Samsung devices; see the Samsung Pay Support page for compatibility information. This link may allow you access to a non-HSBC website. HSBC Bank USA, N.A. does not control the contents to other websites and cannot be liable for its content or your use of it. Google Pay is a trademark of Google LLC. Android, Google Pay, and the Google Logo are trademarks of Google LLC. Apple, the Apple logo, and Apple Pay are trademarks of Apple Inc., registered in the U.S. and other countries. Samsung, Samsung Pay, and Galaxy are trademarks or registered trademarks of Samsung Electronics Co., Ltd. Other company and product names mentioned may be trademarks of their respective owners.